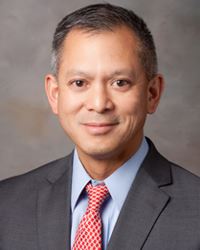 Attorney Tim Zarsadias has joined The McIntosh Law Firm offering legal services in the area of civil litigation focusing on personal injury, business, estate and other matters. He has successfully represented clients and companies with catastrophic losses including serious injury and wrongful death cases.
"Tim's presence will allow our Firm to broaden and deepen our offerings to area businesses and individuals in the area of litigation and dispute resolution," said Bob McIntosh, founder and President of the The McIntosh Law Firm. "Tim's experience and passion for law and client service excellence will fit well with our client-focused philosophy."
His extensive knowledge and diverse experience has allowed him to provide excellent representation to his clients over the past 20 years. Tim has managed cases and claims from the initial investigative stages through litigation. He has tried over 70 cases to verdict. Tim also serves as a NC Dispute Resolution Commission Certified Mediator, assisting in the resolution of conflicts through mediation.
"I am excited to be joining such a skilled group of professionals and staff that truly value the relationships with their clients and community," said Tim.
Tim received his law degree from the University of Akron, OH. His professional affiliations include the North Carolina State Bar Association, the Mecklenburg County Bar Association and the North Carolina Advocates for Justice.