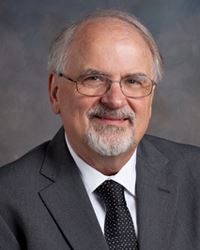 Attorney Jesse Jones recently joined The McIntosh Law Firm and offers legal services in the areas of business and corporate law, and civil litigation. Jones earned his law degree at the University of Michigan and practiced complex commercial litigation in Miami, Florida, for 29 years. His wife, Beth, will also join him at The McIntosh Law Firm to continue her role as his paralegal and assistant. Jones has practiced law in the Lake Norman area since 2006.
"I consider it a great honor to join a law firm with such an outstanding reputation and deep connection to this community," said Jones.
As a business law attorney, Jones said his purpose is to provide the legal framework for businesses of all sizes to prosper, from large corporations to first-time entrepreneurs. This includes crafting contracts and legal agreements which serve as the basis for transactions, hiring personnel, and resolving disputes.
"Jesse is a great addition to the diverse team of attorneys at The McIntosh Law Firm," said Bob McIntosh, founder of the firm. "We are pleased that our firm can continue to expand our services and add to the wealth of legal experience we can offer our clients."