Attorneys Sandy Carnegie and Jim Fuller of The McIntosh Law Firm were recently named to this year's Best Lawyers in America list in the field of personal injury and general litigation. Additionally, The McIntosh Law Firm was also named to the 2016 U.S. News And World Report Best Law Firms List for Metropolitan Tier 3 Rankings in Davidson, in the field of personal injury litigation.
Fuller agreed, stating, "We rely on hard work and creativity to help our clients. We have the benefit of being able to use the expertise and resources of the other highly skilled lawyers in the firm when we're working on cases in their particular areas of practice."
"We are pleased to be named again this year. The success of our team is due in part to the quality work of our skilled paralegals and highly trained advanced technology staff. We work as a team, and win as a team," said Carnegie.
Jim Fuller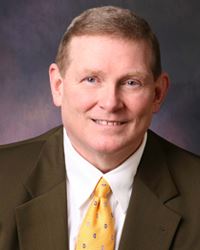 Sandy Carnegie